Always something happening at mona. News, events, special offers, tips for leisure activities, timetable changes and much more. Here you'll find the latest news, sorted by most recent.
Fahrplanwechsel am 15. Dezember - Änderungen im Bereich südliches Oberallgäu
Southern Oberallgäu
| 04.12.2018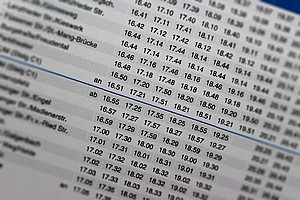 Am Samstag, 15. Dezember, werden die Fahrpläne aktualisiert.
Die wichtigsten Änderungen…
weiterlesen